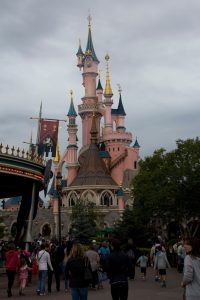 #disneylandparis I am so disappointed in them!
We have a vacation booked in August with them. We saved long and hard and it is costing a small fortune but, hey. it's Disney!
For us to go, my husband has to apply for a Schengen Visa which we know he will get this year as we're still subject to EU rules until the end of the year. It's automatic for just a few expenses.
The trip is in August.
All seems quite simple except that …
Where he works is making them take their annual leave whilst on Furlough and have insisted that all advanced booked holiday is cancelled and used to cover their stay at home cost. Actually, it just covers 20% of the cost because the other 80% is paid by the government but, that is an aside!
Of course, we still don't know if travel restrictions will be in place in August.
The thing is, if all the annual leave is used before returning to work then, we cannot go. The same may apply to my son too who is coming with us along with my daughter and grandchildren.
Right now all I am getting from Disneyland Paris is that they will offer us a voucher for the full cost, the amount we have already paid.
I pushed a little further. What we have is 5 nights with half board included. I asked them what would happen if the same time next year you are not offering half board and you raise the prices to cover your losses of this year and was told we would have to pay the difference! So, what they are refunding in a voucher is not what we have contracted with them but a different deal entirely which stands to very much benefit them.
Also I wanted to know, if the situation between the UK and the EU changes next year and my husband cannot get a visa, can we get a full refund on the voucher? They won't answer that.
The thing is, accepting a voucher doesn't constitute a holiday for insurance purposes. If I accept it and find out we cannot go, we have no recourse with our holiday insurance, we're effectively giving up that option.
As is stands we got to wait and see. If travel restrictions are not lifted in August they have to offer us a full refund by law. Many companies are trying to get away with the voucher option but, they will eventually cover it. If they don't, I've our holiday insurance to fall back on.
I told them I have visited more times than I can remember, I explained all details important to our case and yet they just direct me to their website!
We're stuck because, right now they've got around £3000 of our cash.
Some companies, especially Disney, have a responsibility which goes beyond the corporate line. Disney is a dream, Walt never planned for it to be a nightmare for anyone.
July 2020 update:
I am still waiting on my nearly £3000 refund. I finally spoke to someone on the phone but it's not looking good for any time soon. The last contact was June 24th when we were assured that we would get an email confirmation of our cancelled stay, that didn't happen. We were also told, as a good will gesture that they would not charge a cancellation fee. A bit rich seeing as they'd already announced our hotel wasn't open for August when we were due to stay there! @disneylandparis #disneylandparis should be really upping their game