I did a favour and ended up parking in the wrong place and got a £100 fine
I used part of my inheritance to get the garden done. Got ripped off, they were cowboys and dumped all my rubbish in a country lane after having charged me extra for it, the garden is already falling apart and needs repairs, the plants which were meant to be killed are thriving, the shed needs fixing and I had Peterborough Council write to me about the fly tipping incident so I have had to send them all sort of evidence.
Northamptonshire Council contacted me today asking for over £1000 in council tax for Dad's flat. This despite them telling me there was no charge on an empty property of a deceased person. Their man there, Dimitri was quite horrible, he asked me 4 times what day died and he made it sound like he didn't believe me! So I have that on the go as well.
I won a profit amount of about £15 on the lottery, yay, life changer!
Our trip to the Philippines is in the balance because of the virus. If they add Philippines to the list of 'don't go there' countries we have to cancel it and it isn't even fully booked up yet. I don't know whether to book the rest or not as this is getting worse, not better.
Health has been very bad for a while now, so many aches and pain, I mean, really bad ones. I almost dropped a cup earlier. Grabbed out with my other hand, somehow caught it but ended up crying in pain, not good.
With what money was left now invested long term the purse strings have tightened.
I am in the process of claiming both PiP and New Style ESA, both are very stressful.
Had a doctors appointment booked … and cancelled on me! Just checked, none available for next two weeks at least.
On the plus side, the scooter is doing very well. Managed over 11 miles on it the other day and it was still more than half full so I feel that has been a good investment. Even using that I have to stop and rest though. If the seat only reclined I'd have a power nap!
Being a fat bugger is getting me down but eating comforts me and I am nervous letting go of the things I like.
The other day I went up the loft which was stupid on so many levels. I got stuck up there for way too long unable to move. I had to push through the pain to eventually get myself out. I couldn't do anything useful after that though and I didn't even find what I was looking for … not least because I forgot what I was looking for.
I seem to keep forgetting meds. The other day I filled my dosette box up, got some pain killers out the cabinet and forgot to take my main meds!
I also, a few days ago, forgot to get a cup to do myself a drink so had to go to the kitchen to get it. Started the coffee machine off and realised the cup was still on the table! Mess to clear up.
This evening I put on the rice for dinner … forgot the chicken so poor Dennis had dry rice and had to wait over an hour for his dinner.
I'm not depressed, this is just frustration and a little anger. I wish I had the luxury of going out to work, have someone ask how my day has been but, well, let's just say that only one person I know actually asks me how my day has been. I so rarely feel special and I am very special sometimes! 😉
Am going to go find something funny to watch now and eat something fruity.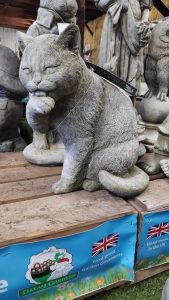 Hey Robin, this is that picture I was trying to find the other day that, for some reason I couldn't see for looking, no great surprise there.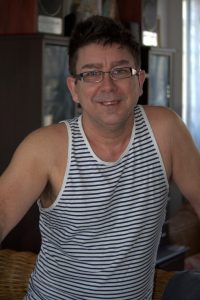 Wow, me just 4 years ago. I need to look like that again!